TRIMEDX Careers
TRIMEDX Careers
Find Your Passion. Grow Your Career.
Now more than ever, we are actively hiring associates to support delivering outstanding patient care through technology-enabled clinical asset management. Our associates are making a difference each day, and that is proven through TRIMEDX's recent recognition as one of 2023 Achievers 50 Most Engaged Workplaces®.
Join our team, where your contributions make a difference and leave a lasting impact!
If You Want to Make a Difference Connect With Us Today
We interview in both virtual and in-person environments when appropriate. In order to help you prepare for a virtual interview, we encourage you to review our  Virtual Interview Guide here. 
Notice: TRIMEDX recruiting, hiring, and other personnel-related authority is solely restricted to TRIMEDX Human Resources. Third-party agencies should only contact TRIMEDX Human Resources. Any direct third-party contact with TRIMEDX personnel is unauthorized unless pre-approved by Human Resources in writing. Only Human Resources is authorized to accept candidates, referrals, or otherwise. View our Applicant Privacy Notice here.
Stay Connected and Discover a Career Opportunity That Is Right for You
TRIMEDX needs a variety of skill sets and experience levels to be able to deliver on our mission. That offers you an excellent opportunity because whether you have a long resume, are just starting your career, have a bachelor's or master's degree, or went to technical school, we have opportunities for you throughout the United States.
MEDICAL EQUIPMENT TECHNICIANS
Our associates are the face of TRIMEDX. They work directly in our provider facilities and help them maintain equipment and problem solve as necessary. We provide our associates with continual training—including OEM training as well as our 
TRIMEDX Tech Plus One™ program
—so they are well equipped and prepared to serve.
CORPORATE OFFICE PROFESSIONALS
Like any company, we need professionals to help us manage the daily aspects of business from accounting & project management to information technology & supply chain. We provide training, mentoring, and other development opportunities to grow your career and build relationships across the organization.
MANAGEMENT AND SUPERVISORS
Leadership is critical to our ability to adapt and grow in this evolving industry. We provide our leaders with the tools and resources they need, so they are empowered to make decisions, take risks, and lead their teams. Our 
TRIMEDX Clinical Engineering Leadership Program
 helps new managers transition into the role and learn from experienced managers.
STUDENTS AND RECENT GRADUATES
One of the most exciting and overwhelming times of your career is at the beginning of it. We have worked hard to provide a culture at TRIMEDX that welcomes recent graduates to launch their careers. We have many development opportunities—including mentoring and training programs that help you further your skillset while building camaraderie with colleagues.
TRIMEDX's future is bright
Untapped potential. Unlimited growth. Untold opportunities. Our TRIMEDX future is bright, and our associates are excited about what's coming.  See the open opportunities and join our team today.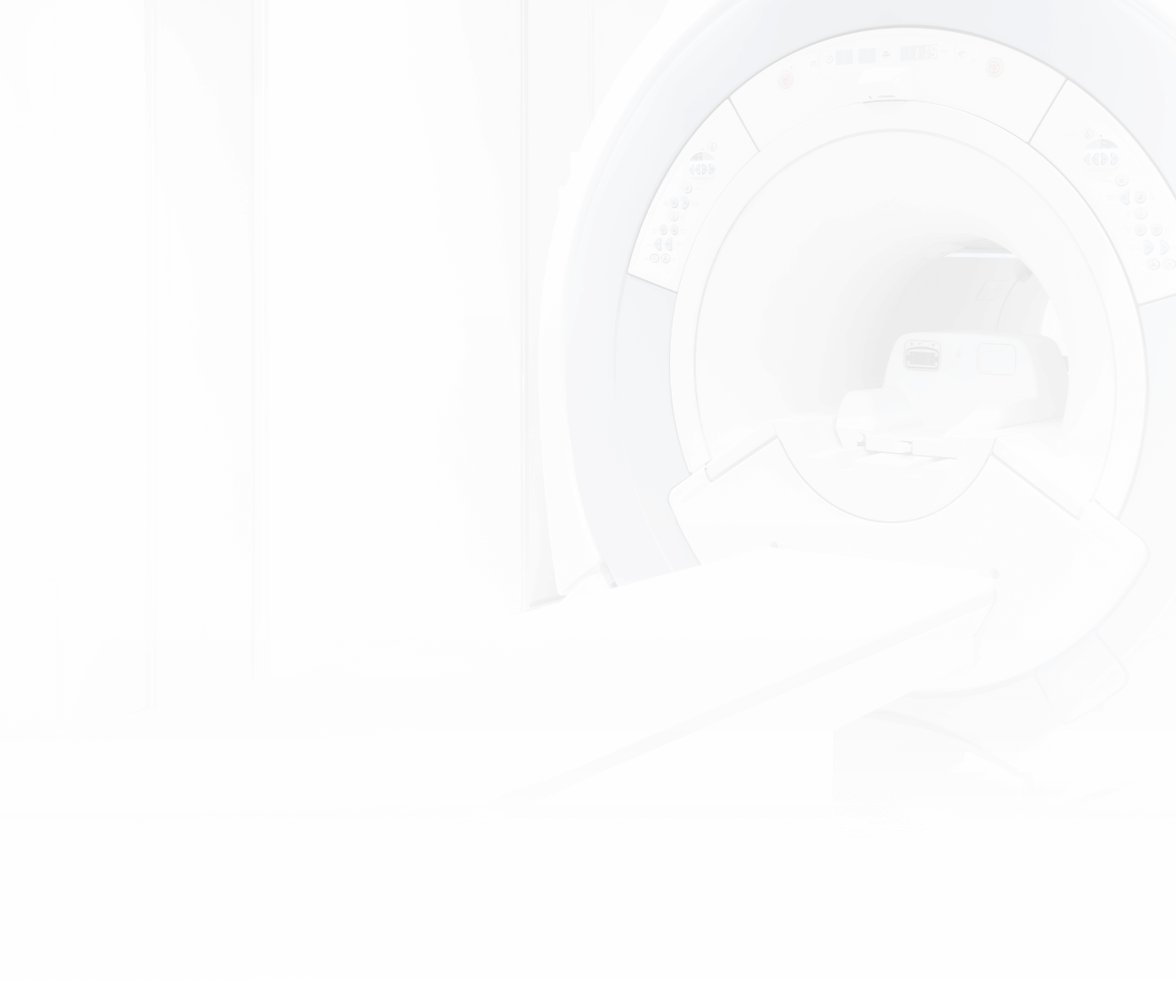 TRIMEDX is continuously looking for talent to join our team. Do you want to make a difference in the healthcare technology industry? We're an industry-leading provider of clinical asset management solutions for health systems' clinical engineering services across the country.  Engage with us.
Giving Back
A Culture of Volunteerism
At TRIMEDX, we support a culture of giving back. We volunteer in our local communities while also working to build camaraderie and connections with fellow associates. Our spirit and drive to give back encourages associates to live out the TRIMEDX core values in their local community and alongside their TRIMEDX family. Community organizations we work with and give back to include Wheeler Mission, Hope Center, Million Meals Movement, Paws & Think, and Str8up.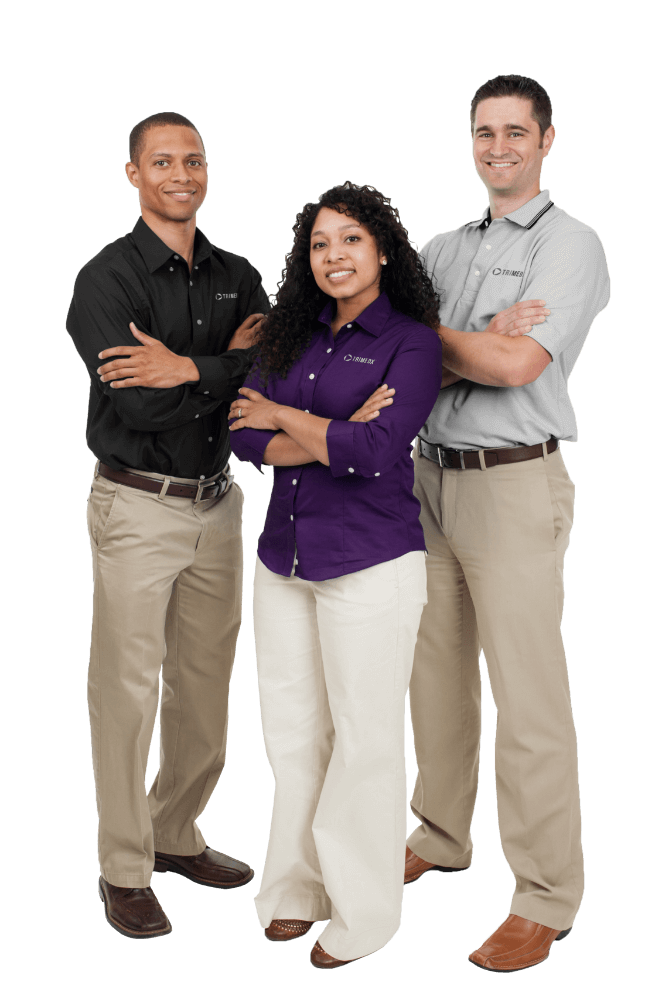 Why Join Our Team
We spend millions every year training our clinical engineers, technicians, and professional staff. We want to enable them to make a difference for our providers, our team, and our local communities.

Our leadership team wants to inspire everyone to learn, develop the right skills and grow their career. After all, if our teams are doing well then so are we!

We strive for the best results and always look for ways to improve. This mindset fuels innovation.

Our spirit and drive to give back encourages associates to live out the TRIMEDX core values right in their local community and alongside their TRIMEDX family.

We work for our providers by ensuring they have what they need to deliver on their patient care promises.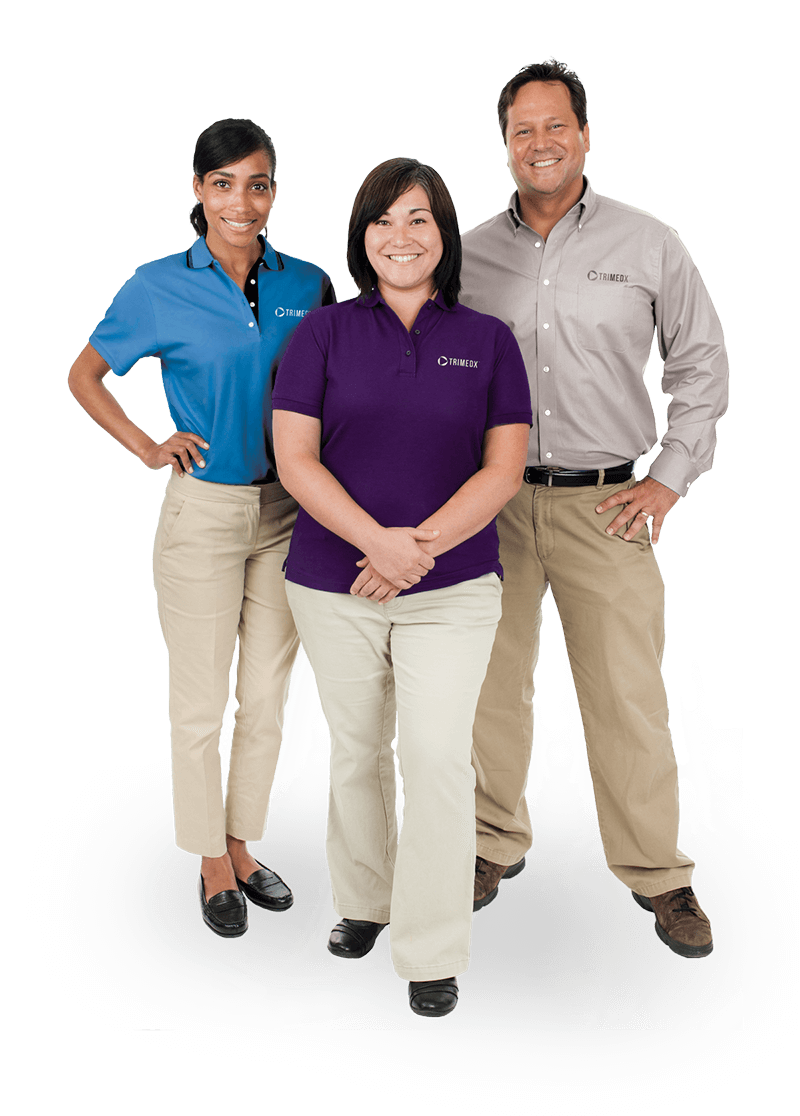 Innovate with us. Make a difference.
Achieve excellence.