Clinical Asset Replacement Planning
Clinical Asset Replacement Planning
Optimize Capital Spending with Data-Driven Medical Device Management
Optimizing medical device inventories to realize financial savings includes more than maintenance. Knowing when to replace an aging device is also crucial to maximizing the value of devices. How do health systems know the best time to invest in new equipment?
With TRIMEDX's Clinical Asset Informatics, both biomed technicians and C-suite leaders have access to an unprecedented level of real-time and historical data on their medical devices. The Clinical Asset Informatics platform includes multiple tools to drive informed capital decisions.
ASSET REPLACEMENT RANKING (ARR)
The ARR ranks all monitored devices based on the timing in which they will need to be replaced. The ARR is informed by factors including age, usage, and repair history. Users can filter the list by location, service unit, asset category, and even type of device for up-to-the-minute information on where to anticipate capital budget needs.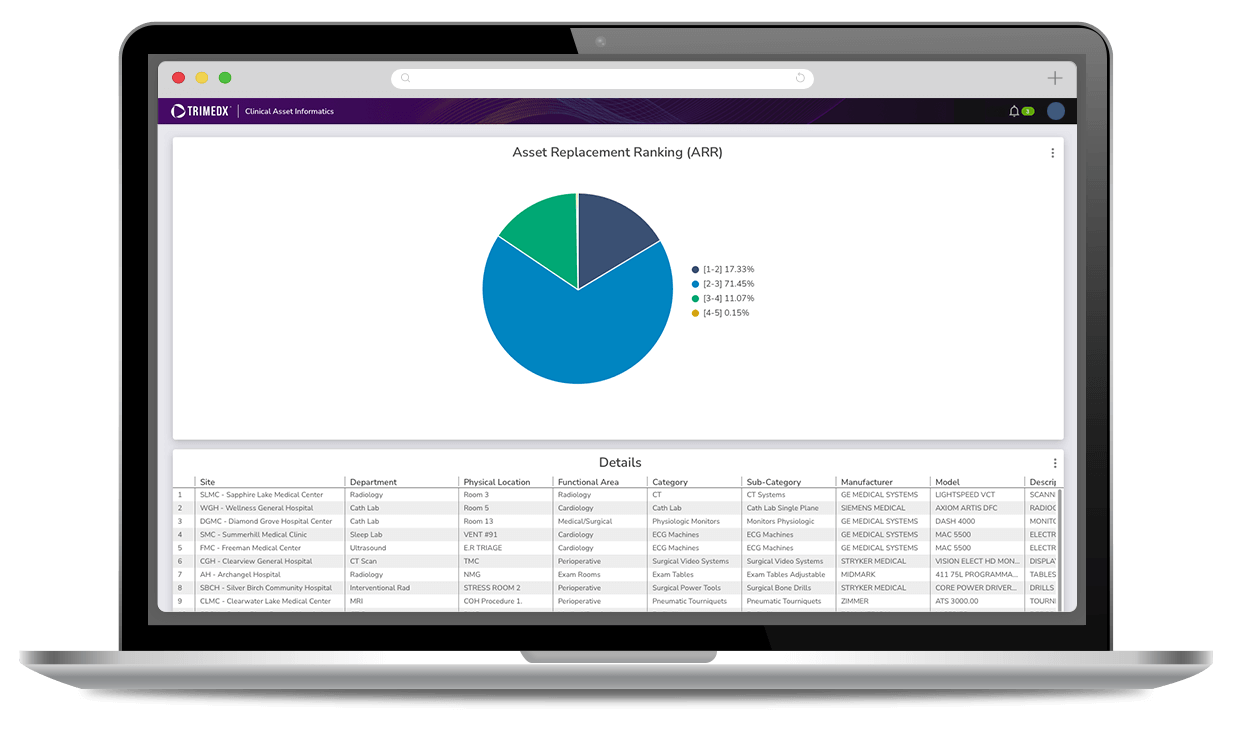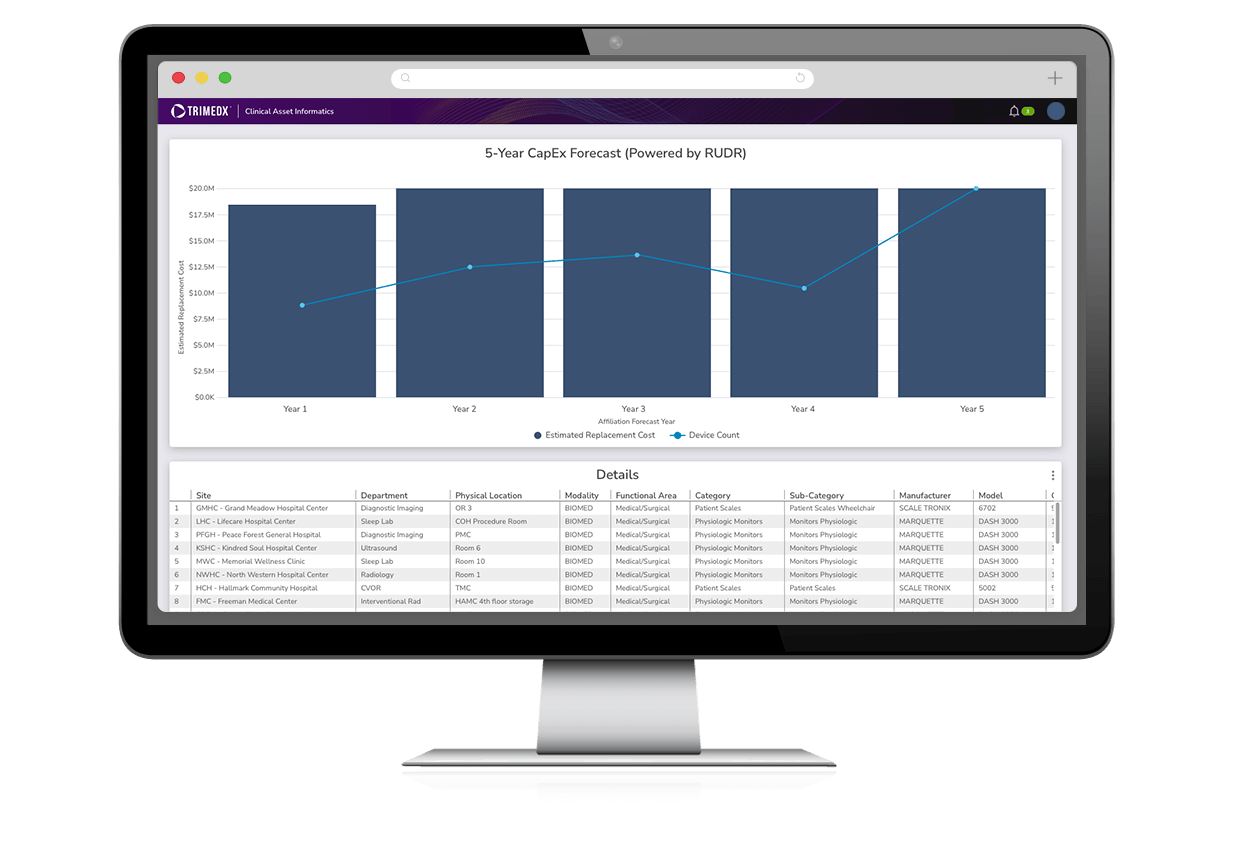 The 5-Year CapEx Forecast provides a capital expense forecast for qualifying devices that are predicted to need replacement over the next five years. This metric incorporates data from the ARR to provide detailed projections and drive strategic, future-looking capital spending plans.
Want more options to create a more informed capital planning process and meet equipment needs?
Explore the TRIMEDX Clinical Asset Management (CAM) Advanced solution.
WHITE PAPER
LEVERAGING A CLINICAL ASSET MANAGEMENT SOLUTION TO OPTIMIZE CAPITAL PLANNING
A nationally recognized academic medical center was looking to improve its capital planning process to optimize its clinical asset inventory and drive savings. They turned to their clinical engineering provider, TRIMEDX, for help in implementing a comprehensive clinical asset management solution. As a result, the health system was able to save millions of dollars, implement a sustainable capital planning process, and improve communication between administration and clinicians.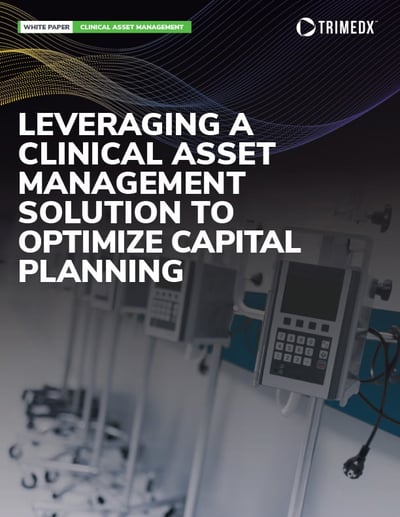 Explore how TRIMEDX's clinical engineering service solution provides a comprehensive approach to the management of your medical devices
FOOTNOTES
**ALL TRIMEDX proprietary software and above-listed offerings are sold as part of the comprehensive Clinical Engineering Services Solution.