Our mission is to unlock the full potential of clinical assets.
As an industry-leading, independent clinical asset management company, TRIMEDX helps healthcare providers transform their clinical assets into strategic tools, driving reductions in operational expenses, optimizing clinical asset capital spend, maximizing resources for patient care, and delivering improved safety and protection.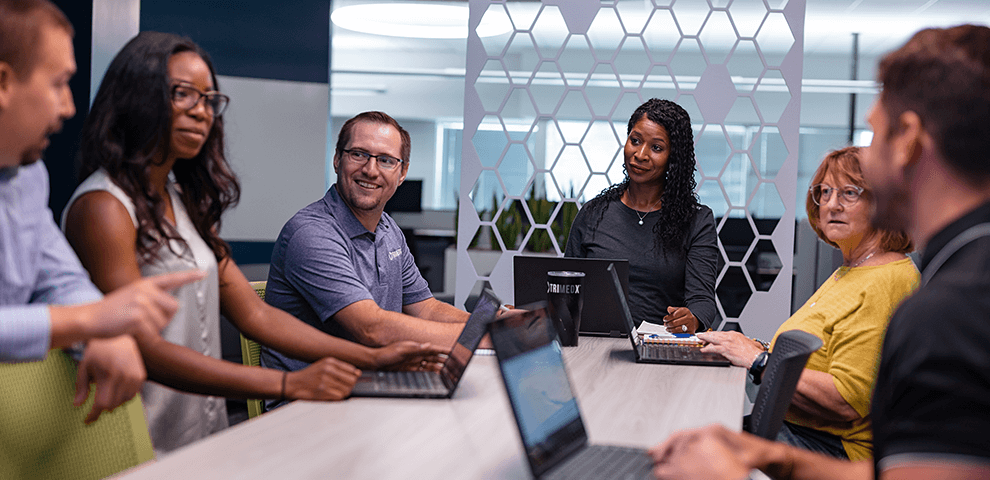 We develop bold, new solutions to complex problems while maximizing outcomes.
We are at our best when improving the health and life of our associates, our clients, and those in our communities.
We achieve industry-leading performance through operational rigor and accountability to one another and our clients.
RESOURCE GUIDE
Unlock your clinical assets, explore our solution suite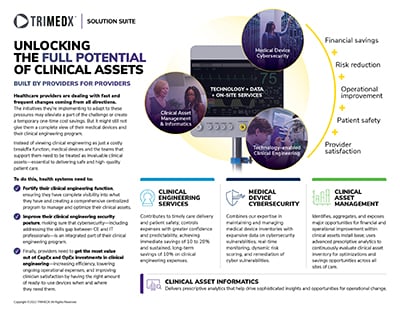 "TRIMEDX feels like a trusted advisor, not a service provider."
— Critical Care and Short-Term Acute Care Hospital System