Staffing, Training, and Development
Staffing, Training, and Development
Investing in Your Clinical Engineering Team
Biomedical equipment technicians are the heart of medical device maintenance and optimization. Their skills and knowledge have an immense impact on the daily clinical operations of any health system. A well-staffed and trained clinical engineering program is an absolute priority but requires a significant investment.
What if you could utilize an on-site clinical engineering team with comprehensive, ongoing training, a team that scales to fit your health system's needs while maintaining consistent and predictable costs? TRIMEDX's ongoing technical and leadership training programs equip biomedical equipment technicians to manage evolving technologies and grow their contributions to our health system partners. From device repair and maintenance and capital planning expertise to cybersecurity specialists, each associate is trained and knowledgeable in their field.
TRIMEDX imaging apprenticeship graduates have advanced to imaging technician roles
White Paper
Pandemic Burnout and a Shrinking Talent Pool: The Critical Factor Impacting Patient Safety and 5 Approaches to Help
Administrative burdens, staff shortages, heavier workloads, and stress are all adding to staff burnout, turnover, and declining job satisfaction. Despite the grim forecasts for worker shortages and a lingering pandemic, healthcare leaders can take several proactive approaches to fortify their biomed teams and drive clinical engineering performance.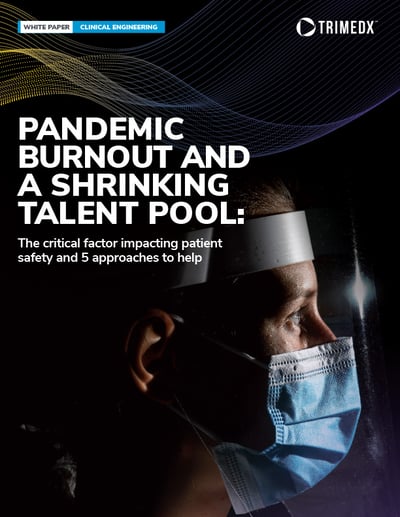 All Aspects of Human Resource Management
TRIMEDX actively recruits through a network of talented industry professionals for all clinical engineering roles within client health systems. Access to this network, coupled with a highly competitive compensation and benefits package, helps reduce the time to fill open positions. Once the TRIMEDX team is in place within a client health system, we assume all resource planning, performance monitoring & management, and a dedicated reporting structure is established to drive performance and success metrics. Health systems can deploy this on-site model to improve device availability even during large-scale emergency scenarios that bring large fluctuations in patient demand and potentially threaten access to external services.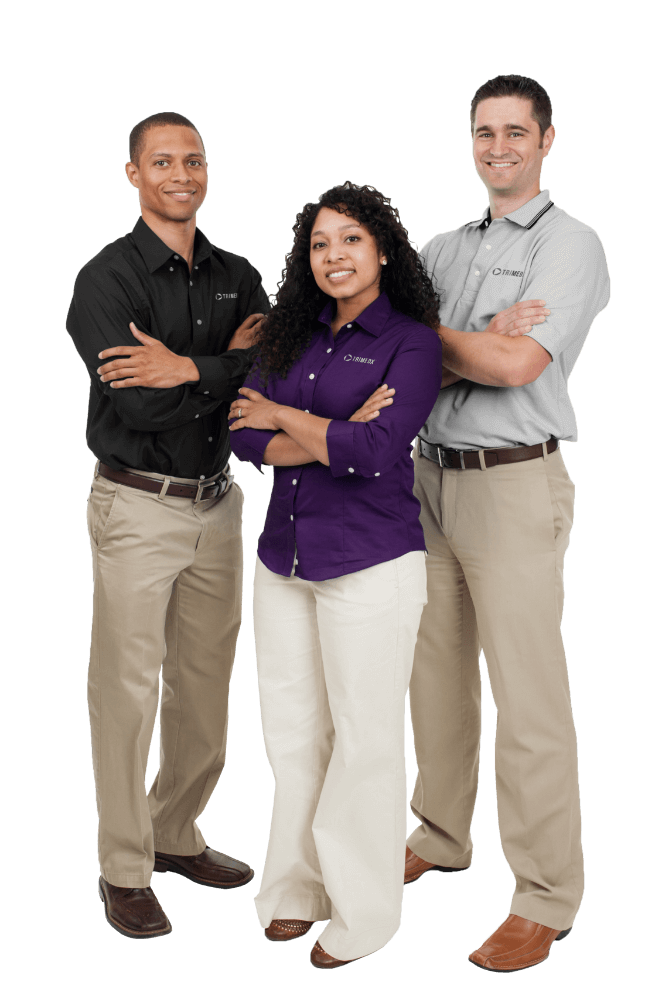 Internal associates promoted
Associate engagement score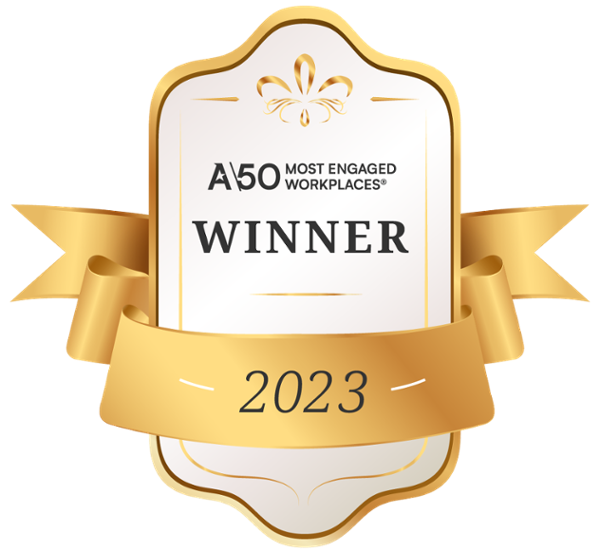 2023 Achievers 50 Most Engaged Workplaces® Award
Investment in Technical Training
TRIMEDX invests an average of $8M annually in technical training for our associates. Each biomedical equipment technician participates in all ongoing technician training and has access to our TRIMEDX Tech Plus One™ entry-level technician mentoring program and our TRIMEDX Clinical Engineering Leadership Program.
TRIMEDX CE CYBER Academy
As a leader in medical device cybersecurity, TRIMEDX offers each associate a specialized and comprehensive cybersecurity training and certification program. Our cybersecurity specialists receive specialized, advanced training to equip them to respond to all cybersecurity threats and vulnerabilities.
Leadership Development Programs
TRIMEDX maintains its commitment to developing leaders within the organization by offering multiple leadership development opportunities including:
Leadership Explorations Series

TRIMEDX Leadership Fundamentals

New Leader Onboarding

Gateway on Leadership Development

4 Roles of Leadership Courses
Partnerships That Build Associate Skills
TRIMEDX associates have access to the industry's leading skills-building program and deliver the value of these trainings to our health system partners.
Explore TRIMEDX's clinical engineering service solutions
FOOTNOTES
**ALL TRIMEDX proprietary software and above-listed offerings are sold as part of the comprehensive Clinical Engineering Services Solution.