Medical Device Cybersecurity Program
Medical Device Cybersecurity Program
Strengthen your medical device cybersecurity program with full visibility of device vulnerabilities
Cyberattacks are one of the most significant and fastest-growing threats to health systems and their patients. Software vulnerabilities in medical devices demand both vigilance and action-oriented remediation strategies.
TRIMEDX's cybersecurity solution builds on the foundation of expert clinical engineering combined with our dedicated medical equipment cybersecurity team. Identifying vulnerabilities is an essential component of medical device optimization. The TRIMEDX CYBER solution goes beyond supplying information. TRIMEDX biomed technicians are equipped to carry out remediation strategies for identified critical vulnerabilities and help health systems develop a mature medical device cybersecurity program.
WHITE PAPER
Establishing a mature medical device cybersecurity program
Health systems are devoting more resources than ever to protecting themselves against cyberattacks. However, a mature cybersecurity program must incorporate robust processes for managing medical devices, which can be a major security blind spot in healthcare. Health systems can apply specific strategies with their device inventories to build a stronger foundation for cybersecurity maturity and make resources more impactful in protecting their patients, staff, and facilities.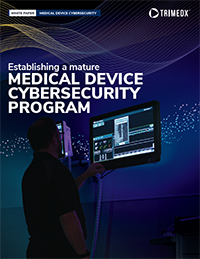 The Industry's Most Complete Proprietary Cybersecurity Content Library
Medical equipment cybersecurity vulnerabilities are identified through a wide variety of information sources. Staying up to date by independently monitoring each information source can be incredibly challenging. TRIMEDX offers the industry's most complete cybersecurity library with a comprehensive list of known vulnerabilities and approved patches, consolidated and regularly updated from 65+ sources.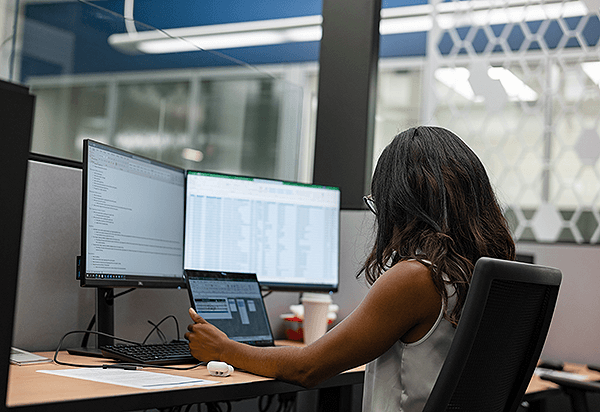 Critical Vulnerability Remediation
With TRIMEDX CYBER specialists supporting your medical device cybersecurity program, health systems can act on the most urgent vulnerabilities. With insights from the Clinical Asset Informatics platform and the most extensive tracking of medical device vulnerabilities, the detection of critical vulnerabilities triggers automatic work orders for a fast, informed response.
Evaluate Security Posture with a CYBER Risk Profile
This feature of the Clinical Asset Informatics platform gives you a basic CYBER risk profile for every managed device. With the profile, health systems have the data to create an actionable plan for addressing threats. You can triage potential issues by the impact on patients, such as an infusion pump or life-support devices. When all your devices are managed by TRIMEDX, we ensure that any OEM-supplied security patches for critical vulnerabilities work and won't impact the clinical performance of the device.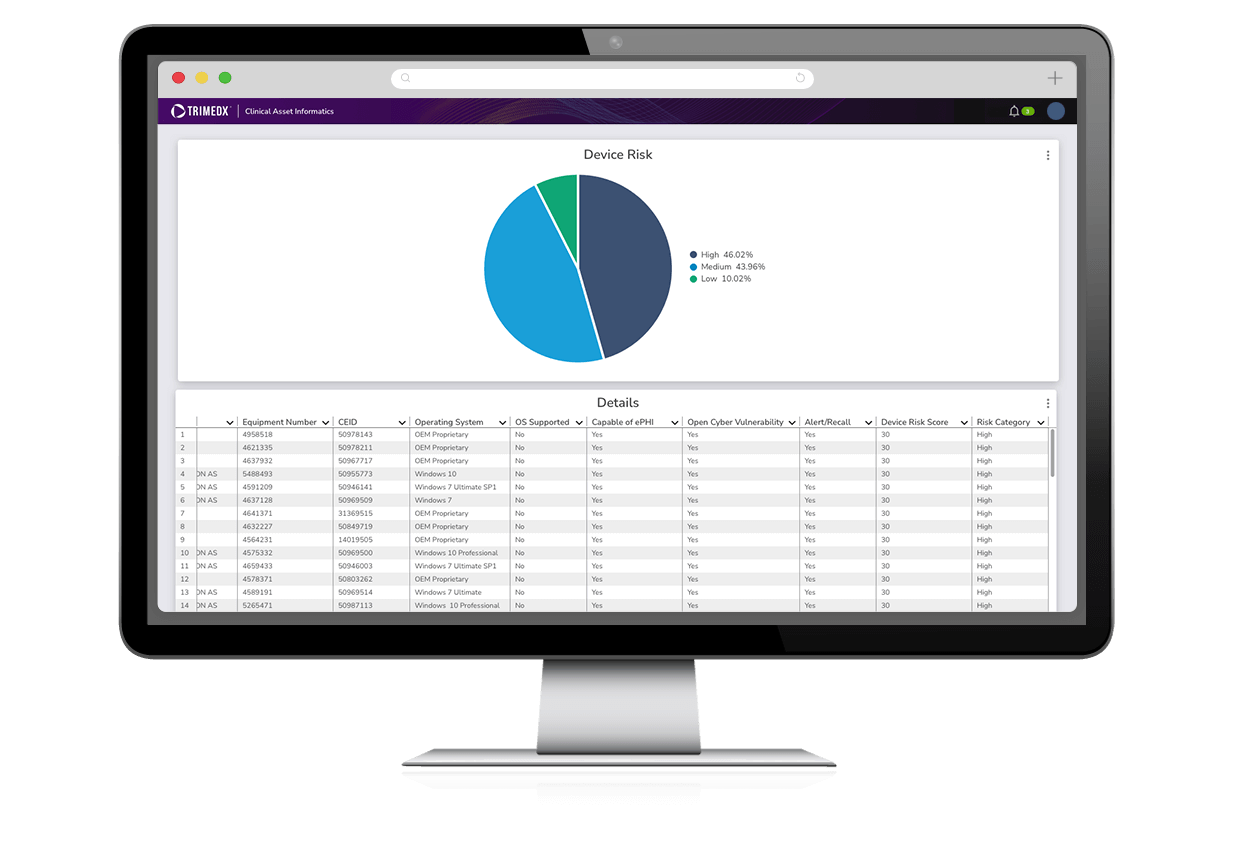 TRIMEDX CE CYBER Academy
Cybersecurity is a constantly evolving landscape with new threats and innovative technologies emerging faster than ever. Training and education need to reflect this dynamic environment. TRIMEDX has introduced the CE CYBER Academy as the first joint clinical engineering and cybersecurity training program in the United States. The CE CYBER Academy training is standard for all technicians, and with this program, health systems can deploy both their TRIMEDX technology and clinical engineering teams as a more informed defense against potential cyberattacks and data breaches.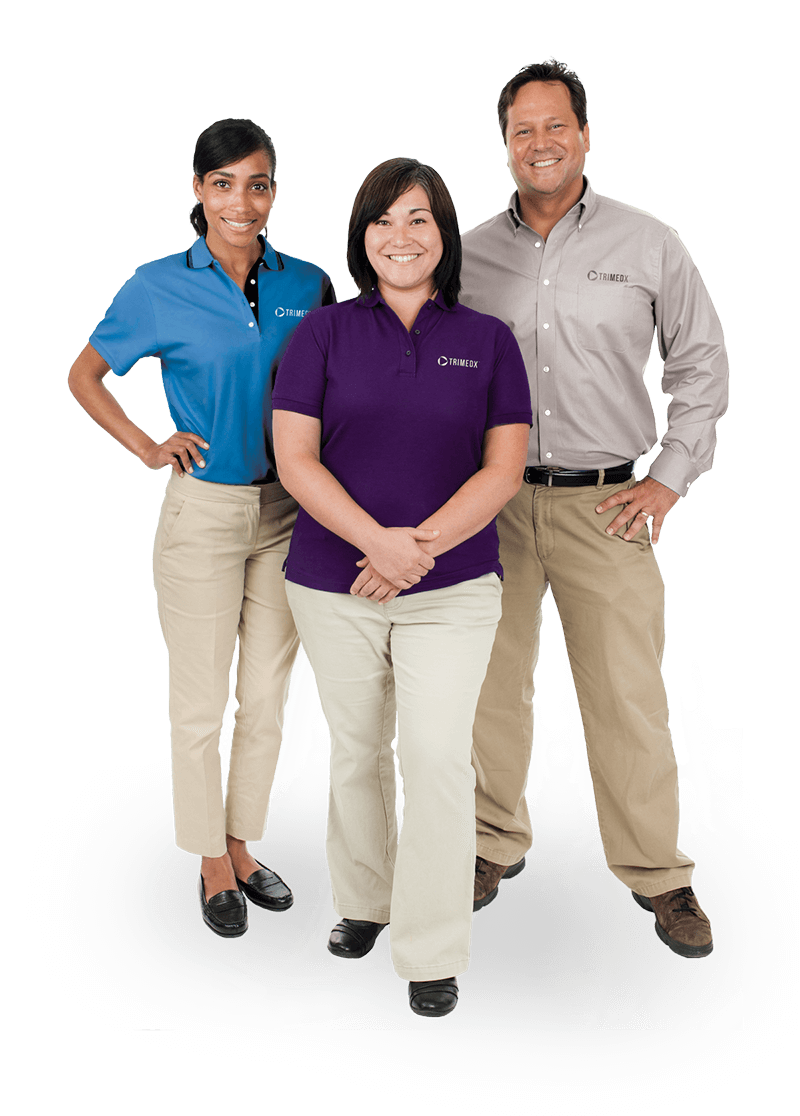 WHITE PAPER
Medical Devices at Risk: Gaps Beyond Cybersecurity Protocols Present Vulnerabilities
A study of 100+ healthcare executives reveals the top three components necessary for a medical device security solution included real-time device monitoring, cybersecurity expertise, and remediation of vulnerabilities. Research indicates a lack of awareness of how clinical asset management can bolster defenses.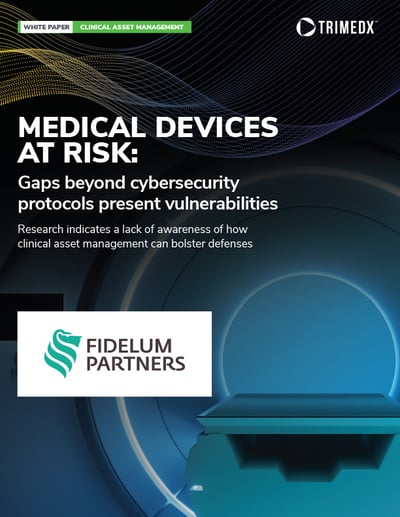 Explore TRIMEDX's clinical engineering service solutions
FOOTNOTES
**ALL TRIMEDX proprietary software and above-listed offerings are sold as part of the comprehensive Clinical Engineering Services Solution.