Medical Device Regulatory compliance
Medical Device Regulatory compliance
Reduce safety and financial risk with proactive responses to FDA alerts and recalls
Navigating the medical device regulatory compliance environment is critical to protecting both your patients and your organization. Yet disjointed processes for communicating urgent developments like FDA alerts and recalls can leave you unaware of safety risks and susceptible to costly fines.
Patient safety is the chief guiding principle of TRIMEDX's clinical engineering services, and that includes streamlining corrective actions triggered by FDA alerts and recalls. Through RSQ, TRIMEDX's computerized maintenance management system, health systems can take advantage of automatic work orders when FDA alerts or recalls impact their devices. This automation reduces response times and cuts down on the manual effort of monitoring alerts and recalls as well as inventory matching.
Our Quality and Medical Device Regulatory Compliance Team Supplements Biomed Teams With:
Accreditation and regulatory surveys

FDA alerts and recalls

Mock audits

Supplier quality audits

Environment of Care (EOC) investigations into patient safety incidents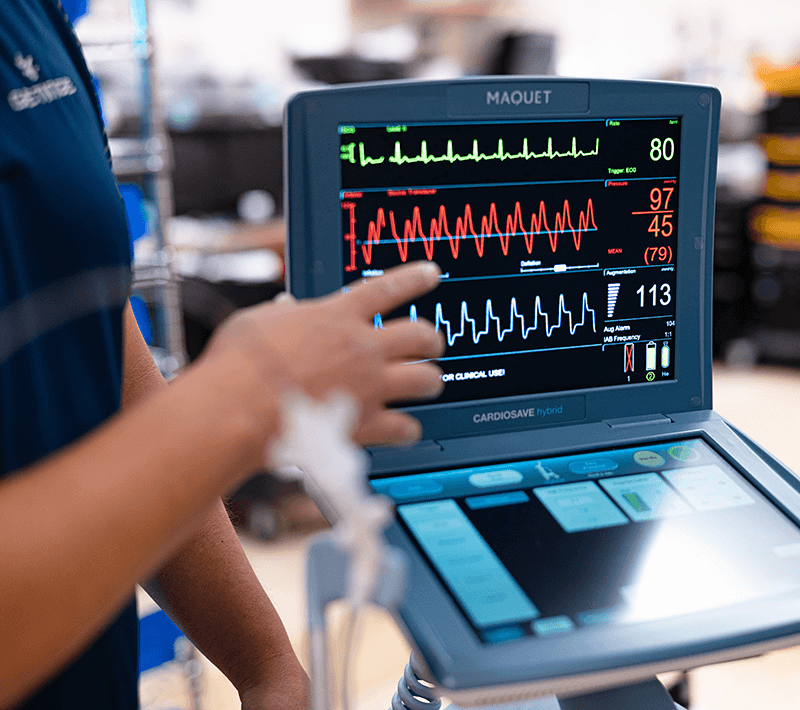 White Paper
Pandemic Burnout and a Shrinking Talent Pool: The Critical Factor Impacting Patient Safety and 5 Approaches to Help
Administrative burdens, staff shortages, heavier workloads, and stress are all adding to staff burnout, turnover, and declining job satisfaction. Despite the grim forecasts for worker shortages and a lingering pandemic, healthcare leaders can take several proactive approaches to fortify their biomed teams and drive clinical engineering performance.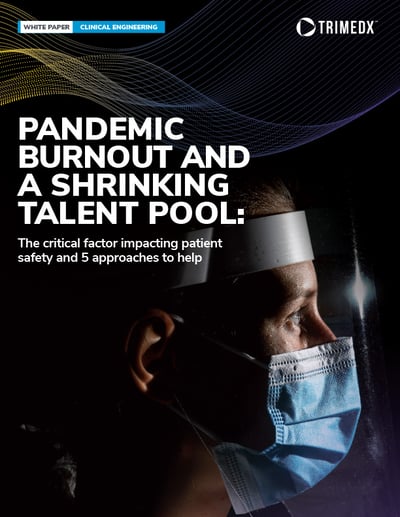 Strengthen Medical Device Regulatory Compliance with the Experience and Expertise of TRIMEDX Centralized Support Teams
Accreditation and regulatory hospital surveys annually
Completed accreditation and regulatory surveys with no conditional findings
Work order tasks managed each month as a result of FDA alerts and recalls
TRIMEDX equipment uptime
See How TRIMEDX Centralized Support Teams Combine to Create More Opportunities for Efficiency and Savings
Explore TRIMEDX's clinical engineering service solutions
FOOTNOTES
**ALL TRIMEDX proprietary software and above-listed offerings are sold as part of the comprehensive Clinical Engineering Services Solution.