Medical Device Supply chain
Medical Device Supply chain
Reduce Medical device supply chain disruptions and control costs with Trimedx's dedicated support team
Medical device supply chain management is one of the greatest disruptions to clinical engineering services. Non-standardized processes force biomed technicians to source parts for maintaining and repairing medical devices, costing valuable time that could be spent servicing work orders. A non-standardized supply chain process can delay procurement, extend device downtime, and reduce capacity to serve patients. Without reliable access to parts, health systems may have no other option but to replace devices before necessary, increasing the pressure on already constrained capital budgets.
TRIMEDX Approaches Medical Device Supply Chain Management As An Essential Element of Medical Device Maintenance
Our medical device supply chain team serves as a dedicated support service for biomed technicians.
Health systems can enjoy reliable parts availability, quality, and affordability through:
Strategic supplier partnerships

Integrated procurement in RSQ Smart Work Orders

Extensive integrated catalog of 490,000 active parts

Rigorous supplier quality standards supported with audits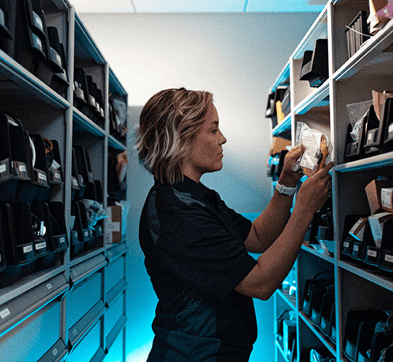 White Paper
Medical device management: how to rein in elusive costs
Significant financial and operational improvements are the output of strategically managing your medical device inventory. However, reaping these rewards requires data, technology, insights, and structure. TRIMEDX interviewed more than 100 C-suite healthcare executives to gain valuable insight into their unique needs. This research paper shares awareness, perceived value, and use of medical device management services by healthcare executives. It introduces the need for three capabilities: technology-enabled clinical engineering, clinical asset management informatics, and cybersecurity to achieve results.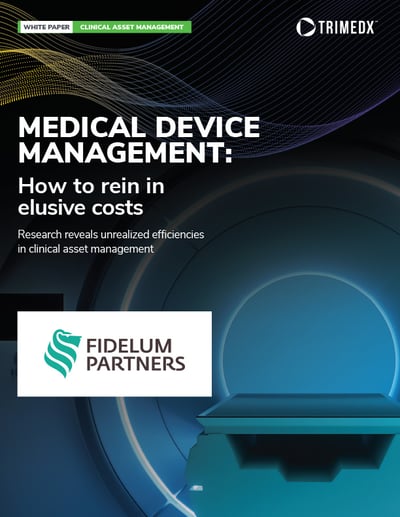 See How TRIMEDX Centralized Support Teams Combine to Create More Opportunities for Efficiency and Savings
Explore How TRIMEDX's Clinical Engineering Service Solution Provides a Comprehensive Approach to the Management of Medical Devices
FOOTNOTE
**ALL TRIMEDX proprietary software and above-listed offerings are sold as part of the comprehensive Clinical Engineering Services Solution.