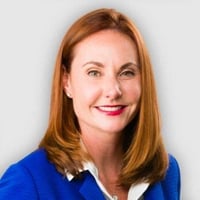 TRIMEDX, a leader in clinical engineering and clinical asset management services, has named LeAnne Hester its Chief Marketing Officer. In this role, Hester will design and implement marketing strategies to drive market share and new client growth and increase customer retention.
LeAnne comes to TRIMEDX with robust healthcare experience which includes working with providers, payers, consulting and technology organizations. Previous roles include leadership positions at Premier, Inc., Leidos, Sg2, and Ontario Systems. She most recently served as the Chief Commercial Officer for PeraHealth where she had responsibility for marketing, product management, business development and sales.
With over 1,500 associates, TRIMEDX helps hospitals reduce expenses, optimize service and enhance revenue through innovative equipment management programs. TRIMEDX currently serves more than 1,800 healthcare facilities in 28 states, has serviced and maintains data on more than a million medical devices, and has saved more than $450 million in capital expenditures and operating costs for its clients. TRIMEDX has grown rapidly over the past decade, becoming a meaningful and important strategic partner to some of the nation's most prominent healthcare providers.
"Unlocking the value of clinical assets like medical equipment has a direct impact on not only cost and quality, but also patient and clinician's satisfaction of the healthcare system. I am excited to join an organization whose vision is to partner with health systems to support their mission of advancing patient care and has investment in their associates and the communities they serve as a core value," said Hester.
"LeAnne brings a wealth of healthcare industry experience to her new role," said Henry Hummel, CEO. "We are pleased to have a leader of her caliber join our team and lead our strategic marketing efforts as we expand our client base and solutions offerings."