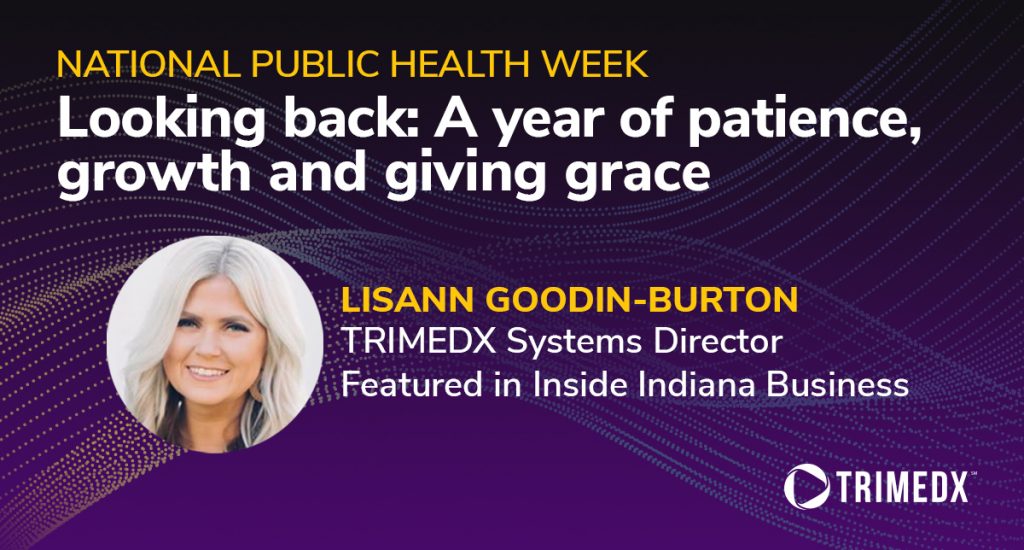 Lisann Goodin-Burton, TRIMEDX Systems Director at an Indianapolis health system, shared her reflection with Inside Indiana Business on the last year working with her team alongside frontline healthcare workers in response to the COVID-19 pandemic.
March 2020. One year ago: when everything in our healthcare industry changed.
Recently, I had the pleasure to virtually meet with several of my TRIMEDX colleagues in one of our monthly cross-functional committees. I was asked to share updates from the field as it relates to how we are communicating and connecting across the organization as well as within the walls of our healthcare providers. I chose to look back at 2020 from the viewpoint of working in the field, with our technicians and serving our health systems throughout the COVID-19 pandemic.
And now, after looking back, I find it amazing what we have been able to accomplish together.